Music Ministry
Sing Unto The Lord!
Jesus said that the Father is seeking a certain breed of
worshipers—Spiritual and truthful worshipers. Spiritual
worshipers are those who constantly communicate and
connect with God devotionally. Truthful worshipers reflect who
God is to those around them. The goal of the worshiper is to
continuously be aware of His Presence in our daily lives— our
tasks, our relationships, and our Sunday morning celebrations.
This is what this Ministry is all about.
Scripture
Let the word of Christ dwell in you richly as you teach and admonish
one another with all wisdom, and as you sing psalms, hymns and
spiritual songs with gratitude in your hearts to God. And whatever
you do, whether in word or deed, do it all in the name of the Lord
Jesus, giving thanks to God the Father through him
(Col. 3:16, 17).
Music Ministry Mission
The overall mission of the music ministry at Eastland Street Baptist Church
is to engage the members of the congregation to share and hear the Word of God
through music and worship in order to create a vibrant life of faith.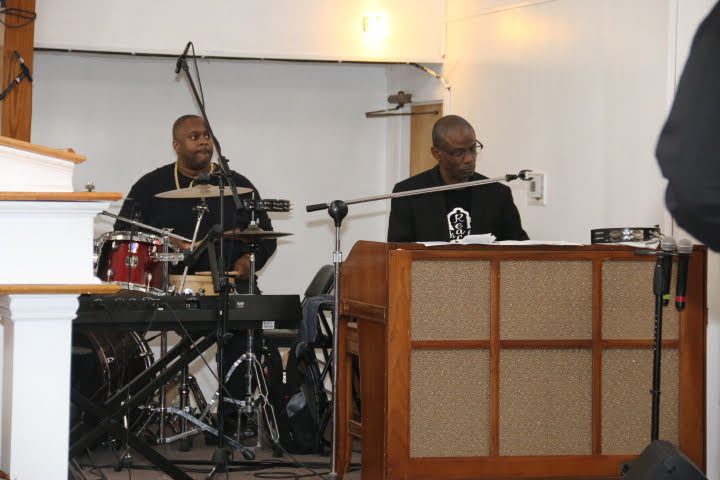 Musicians:
Jack Wilson and Raphael Jamerson
Vision Statement
The Choir's vision is to incorporate a body
unified together in spirit and pure heart, to glorify God, to humbly
serve Him in a spirit of excellence as ministers of music. We believe
our purpose as worshippers is to lead others into His divine
presence through praise and worship in song and a grateful heart.